If you're an anime fan (or a fan of animation in general) you've probably seen or at least heard of the anime film Perfect Blue, directed by the late Satoshi Kon.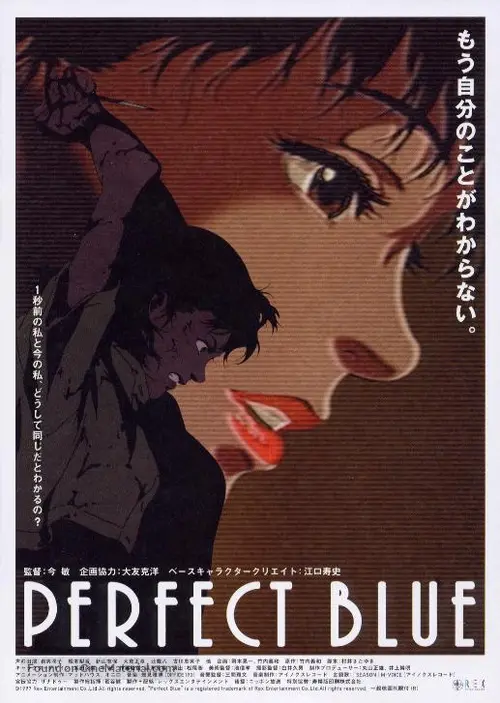 What you probably didn't know was that the anime is actually an adaptation of a book: Perfect Blue: Complete Metamorphosis by Yoshikazu Takeuchi.
Originally published in 1991 (the anime came out in 1997), the book was only picked up for an English translation and release this winter. It's pretty short and simple to read, but man, what a read!
Recently I've had trouble reading actual books (that weren't comics); I would pick up one book with interest only to abandon it later. But with this book, I could not put it down. It kept me hooked from start to finish. It was a genuine thriller, with a lot of twists and a smashing ending.
It is worth noting, however, that the book is actually quite different from the anime.
In the book, Mima does not switch careers from a pop idol to an actress; she stays an idol but decides to revamp her image. An unnamed male stalker does not like the idea of his seemingly pure, perfect, virginal idol becoming sexier and 'tarnished'. He'll go to any lengths to keep her the way she is. It's a really chillingly accurate and scary depiction of an obsessed, misogynistic fan who views female celebrities as icons and not as real people, feeling entitled to them and not taking it well when they no longer fit his image, but takes it to a very, very, VERY extreme.
The book is actually pretty simple and straightforward. This is an instance of a film adaptation that actually adds MORE detail and layers rather than simplifying it. The film focuses less on the stalker and more on Mima and how the pressures of changing careers and how the world views her takes a toll on her mental health, blurring the lines between what's real and what's not. It's not just a stalker she has to worry about; someone she thought she could trust turns on her as well.
I can definitely understand why the adaptation is not totally faithful to the book though. If it was, the film would be too short (probably only about an hour long) and WAAAY too gross (flaying is involved. That's all I'm going to spoil). It also explores the messed up world of pop idols in further detail from the pop idol's point of view.
While the movie is a definite work of art, there were a few things I actually did like better in the book. Mainly, the characters. While Mima has a bigger role in the movie, I find her more confident and assertive in the book. And I like how the people she works with genuinely care about her and want her to succeed, rather than exploit her. The movie also isn't exactly the best depiction of mental health, either.
That said, I can absolutely enjoy both versions of the story. They serve as great companion pieces for each other. They both share the same premise: what happens when a seemingly 'pure' girl tries to sex up her image, and how people react to that.
If you like the premise but find the movie too hard to follow (I admit I got a little annoyed at parts), I recommend the book. If you're interested in a scary, intense thriller, I also recommend the book. If you're interested in exploring the mind of a stalker and predator that also humanizes the women he preys on, I recommend the book. Actually, I recommend the book to everyone. It helped reinvigorate my love of reading.
Just a few warnings: the book is suggested for 'older teens', but I think a mature rating is more appropriate. There's a lot of graphic violence and sexuality. A child is killed at one point in the story, and another female character is raped and murdered (the rape is censored though). It's not necessarily exploitative or meant to titillate readers, but it can be upsetting.
If you can get past that, the book is amazing and a great way to explore the world of Japanese storytelling beyond anime and manga. I hope to find more Japanese novels and short stories translated into English; maybe the success of this book can help.