This week on Tumblr was Big Hero 6 Appreciation Week. Every day, fans of the movie would make a post (gifs, fan art, videos, analysis, etc.) describing their favorite character, location/set piece, song/score, quote, parallel, and scene, along with a free day to post whatever they want at the end. I wanted to participate but…that didn't happen. (I think I may have executive function problems, but I can't be too sure.) But that doesn't mean I can't talk about it here!
Fave Character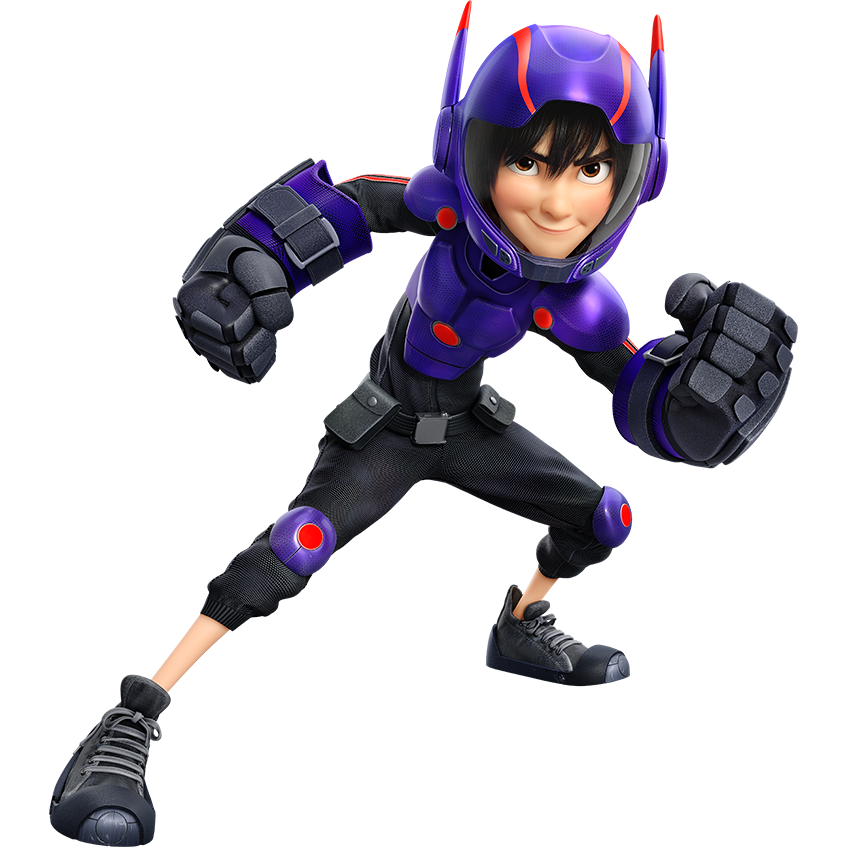 Well I love everybody, but my absolute fave is definitely Hiro. I loved him since the first teaser (where we see Hiro trying and failing to put armour on Baymax). My very first thought was "Oh my god he is beyond adorable". My love for him only grew since the movie came out. Not only is he absolutely precious, he's also a complex, layered character. He's highly intelligent and skilled, relates better to older people and robots (something I can relate to), mentally ill and is totally ready and able to kill a man but is brought back from the brink through the power of love and friendship. He is also a total dork who loves gummy bears. Overall I just find him a really interesting, relatable, sweet, and adorable character that must be protected at all costs.
Fave Location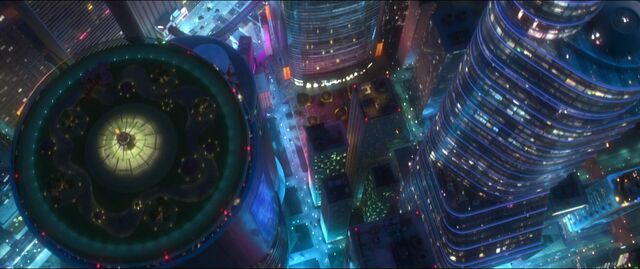 The aerial view of city of San Fransokyo, especially when seen at the beginning and during the first flight scene. It's a beautiful city, incorporating advanced (and eco friendly) technology and Japanese culture to create a truly unique environment. You can tell it's a great city to live in, and that there's plenty of opportunities. It looks so vivid and almost REAL and ALIVE. I wanna go there!
Fave Song/Score
The movie has a great soundtrack, it's hard to pick an absolute fave. One score I definitely like is "I am Satisfied with my care". The music goes with each moment–from the triumphant ones to the tragic ones–perfectly. It definitely makes the scene where Hiro and Baymax have to say goodbye even more heartfelt.
Fave Quote
"Hiro. I will ALWAYS be with you."
This is a great quote because Baymax means this both figuratively and literally. Figuratively because, no matter what happens, Baymax (and Tadashi) will remain in Hiro's heart and memories and will guide him in life. Literally because it shows just how much Baymax loves Hiro and will do anything for him. He has become devoted to him and will go to any length necessary to protect the boy and be there for him. The fact that a robot has become capable of love is so…*sobs*
Fave Parallel
I think any part where Hiro references or quotes Tadashi (such as sighing "Unbelievable" or telling his teams to use those big brains of theirs) is feels worthy. Of course the scenes where Hiro sees himself reflected in the mirror along with his brother/robot companion is a subtle, emotional moment, but the parallel that is perhaps most chilling is when Hiro and Tadashi both sense that someone is in danger and their first instinct is "Someone has to help". It just goes to show how willing both these brothers are to put their lives on the line to help those in need, and how much of an influence Tadashi really is. I'm just glad Hiro got out of it okay!
Fave Scene
Easy pick here: the hug between Hiro and Baymax at the end. I just wish it went on much longer.
Be sure to check out all the amazing works of art made this week HERE and HERE and the blog bh6daily.tumblr.com for more! What are your fave things about this movie?