Let's close out Autism Acceptance Month (and start getting hyped for the next Guardians of the Galaxy movie) and take a look at a good example of an autistic-coded character: Drax the Destroyer.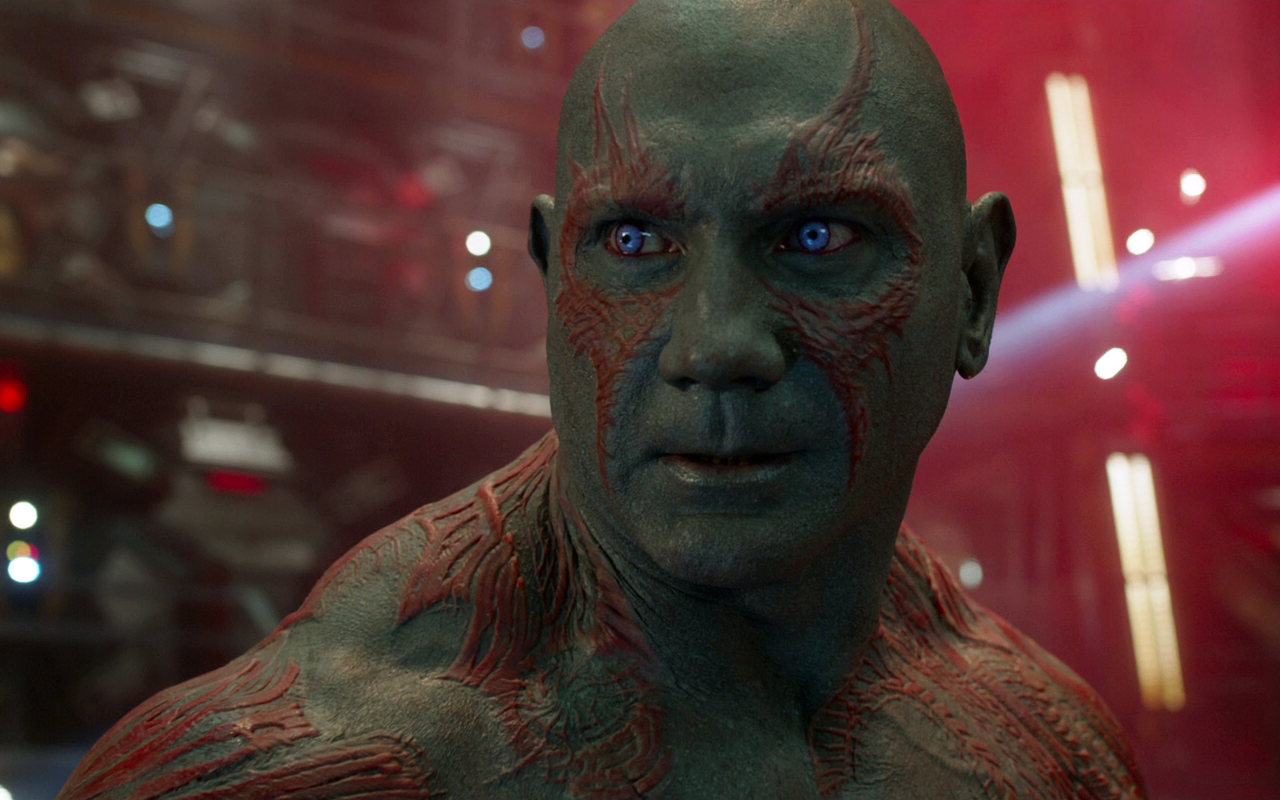 Like Peridot from Steven Universe, Drax is an alien that is very strongly coded to be autistic. He does not understand sarcasm or metaphors (very common with autistic people), may have some sensitivity issues (he never wears a shirt), is pretty blunt, and has some trouble with social skills. He also has other quirks that aren't associated with common people.
With this, it would be very easy for the writers to botch up this character. (Look up 'gremlin Peridot' and you should get a good idea of how.) But while Drax can be a little rough around the edges, he ultimately proves to be a competent and even compassionate hero. He's also an interesting character: he's a man of honour grieving the loss of his family and will do anything to avenge them but ultimately can't do it on his own, so he closes the gap between himself and the other Guardians in order to save the day. He grows to respect Gamora and even becomes good friends with Rocket. Best of all, he's not a STEREOTYPE. He's not a skinny, nerdy white man with obsessions and is a genius in math and science and has little to no empathy or even feelings. He's not overly childlike or hard to understand or a burden to the people around him. He's a SUPERHERO.
But the reason why I state that Drax is an autistic coded character done right is that real autistic children relate to him, as explained HERE. Autistic people can be superheroes, and don't you forget it.
Let's hope the sequel continues to inspire and help other autistic kids as well. As it is, Drax is a great character and an example of how you should code a non-human character as autistic without relying on harmful tropes.