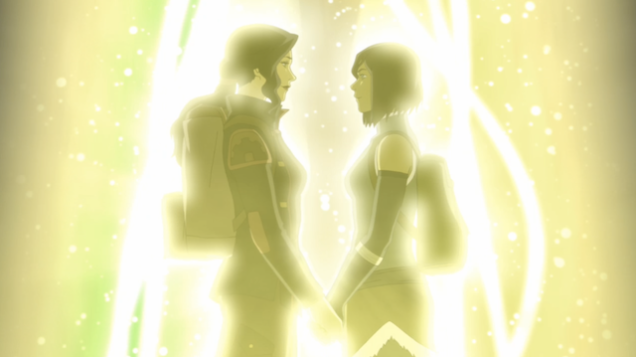 Short post because it's been a long day (I'm starting my Christmas vacation) but I needed to talk about this now. This has been a big week for queer women.
December 19th marked the two year anniversary of the series finale of Legend of Korra, where it was revealed that Korra and Asami are bisexual and in love with each other, and will go on to be happy together. The fact that people have been celebrating this on social media proves just how major this was, and how many lives it touched.
And just a day later, Overwatch (which never fails to impress me), as a warm Christmas gift, released a comic confirming that Tracer, the face of the hit franchise, is gay and in a happy, healthy, explicit relationship. Tracer was the first announced gay character from Blizzard (they had teased that at least one of their characters was gay), and hopefully this will pave the way for further LGBT characters in the franchise and for others.
This is huge. Two significant series that have given representation to the LGBT community. Not minor characters. Not offscreen relationships. Nothing that ended in death or misery. But main characters in loving relationships.
In a world where LGBT representation (especially for women) is rare and not well developed, it's wonderful knowing that we're getting closer and closer to showing happy, living characters together in mainstream media. And in our current troubled climate, lots of young LGBT fans will take comfort in knowing someone cares.
Merry Christmas, my wlw friends. You are valid and you are loved.