UPDATED JUNE 2017
While I don't put this company on a pedestal like I used to, I have to admit that they have made some pretty damn good films before. Here's a quick overview of the Pixar films I DO like I'm going to do a quick overview of the Pixar films I DO like, from greatest to least (sort of):
#1: Finding Dory
This movie really resonates with on a deeply personal level. You know how people praise Inside Out for handling mental illness? No, THIS one does it right. It represents and actually empowers characters of all disabilities. And the scene where Dory is reunited with her parents is quite possibly the most beautiful moment in Pixar history. Screw the naysayers, this movie is amazing.
#2: Up
This is just a perfect movie. It's emotional, it's bright and colourful, the action is intense, the characters are lovable, and it's REALLY unique and creative. I listed it as one of my top ten fave Disney animated films and it's definitely my fave Pixar film. I love it to pieces.
#3. Monsters Inc.
Oh god, the feels. Mike and Sulley have great chemistry and Sulley's paternity is adorable and sincere. It's very cute and a lot of fun and also makes you cry. I love it. As for my thoughts on the prequel? Well, it's not AS good, but I like the expansion of Mike's character and it did have a good message. I kind of find the tone and setting a little underwhelming but I did love the third act. But the first one is definitely a keeper.
#4. A Bug's Life
I might be biased because I grew up with this film, but I gotta ask: why does nobody like this movie? It's hilarious! It also has some pretty intense moments. I feel like it's also great for kids who are being bullied. I guess it's not SPECTACULAR like a lot of Pixar films, but I don't understand the general negativity people have for this film. Maybe people just don't like having to sympathize with bugs.
#5: The Toy Story films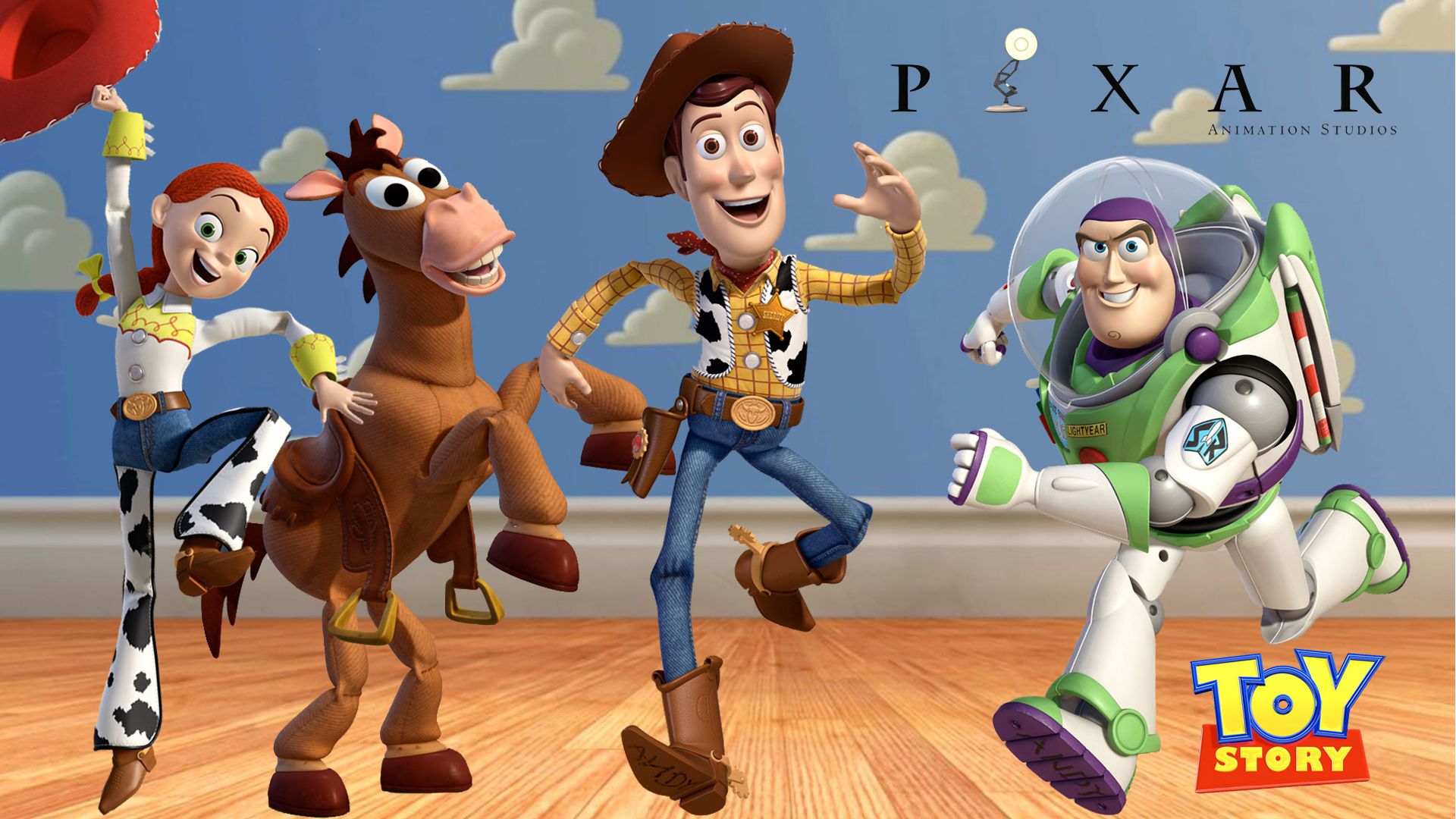 Which one? All of them. They're all very good in their own right. The first TS has clever writing and jokes, the second film has a lot of heart, and the third film is a roller coaster from start to finish. It has definitely earned its place in animation history. It goes without saying, I hope the fourth film delivers.
#6: WALL E
I have an affinity for science fiction, so I really love this film. I think my fave thing is WALL E himself. I just love how much life and personality this robot has, and how devoted he is to EVE. I also think the line "I don't want to survive! I wanna live!" is very important. And it also delivers on the feels. It's a real masterwork of animation, science fiction, and drama.
#7: The Incredibles
This is probably the most balls-to-the-wall, violent family movie I've ever seen. It literally holds no punches. I may not worship it like other people do (I could've used a little bit more heart, though I do like the heart they did manage to get in), but I appreciate how it's able to contain so much action and complex themes while still being entertaining for families.
#8: Finding Nemo

I talked about this recently, but basically, it's a gorgeous, thrilling animated film that grabs you from the beginning and never lets go.
I'm not really sure if I have enough to fulfill a top ten. I LIKE Brave, Cars (yeah it's not great but I don't think it's TERRIBLE either) and Ratatouille, but they don't WOW me like the rest of these films do. I haven't seen Cars 2 and quite frankly I don't want to. And um…let's just say I don't get the appeal of Inside Out and The Good Dinosaur like other people do.
But yeah. While I don't think Pixar is PERFECT and THE BEST ANIMATION STUDIO EVER and I do have my criticisms (I made a rather infamous post about it awhile ago), I have to give credit where credit is due. I hope Pixar's upcoming films can deliver like their old classics do.